Book Sales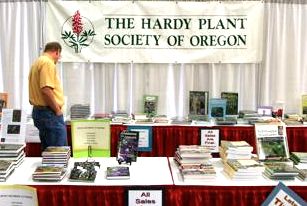 One of the many wonderful benefits of HPSO membership is the opportunity to purchase gardening books at a discount. HPSO sells a wide variety of horticultural books, from just published to old favorites. HPSO members can buy these books at the members' discount, usually about 80% of the retail price.
Books are for sale at the office, where they can be purchased any time the office is open, and at most of our programs. Books by speakers are always in demand; they can be autographed by the speaker when purchased at the program.
Do keep in mind that all sales are final; no returns or exchanges.