Publications
HPSO puts out two publications for its members: the HPSO Quarterly and the Open Gardens Book.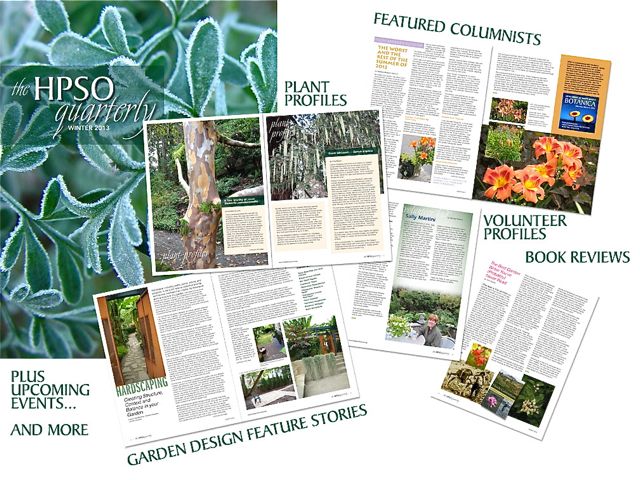 The HPSO Quarterly magazine is published every three months (Winter, Spring, Summer, and Fall) and contains information about events and news of the Society. It also contains articles written by members on horticultural topics, such as favorite plants, visits to gardens, and reviews of gardening books. All members are invited to submit articles; almost all are published, so it's a great way to see your name in print! HPSO actually has members on the other side of the country who maintain their memberships just so that they can receive our HPSO Quarterly magazine! A full-color version of the HPSO Quarterly is available to members by email or online. A printed, full-color edition is also available by US mail for a small supplemental membership charge to cover the printing and postage expense.
For a free preview of an issue of the HPSO Quarterly, please click here.
If you are a member and wish to see the current issue or back issues of the HPSO Quarterly, please access the online Quarterly webpage.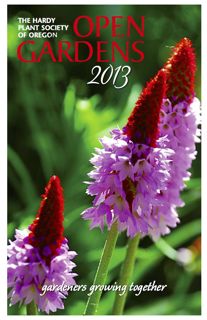 The Open Gardens Book is published once per year and is mailed in hardcopy to members only. Members open their gardens to other HPSO members on specific dates and/or by appointment. Member nurseries with display gardens are also listed in the Open Gardens Book. More than 100 private gardens are typically listed each year. The open gardens program is one of HPSO's most popular membership benefits! Learn more about the HPSO Open Gardens program. The Open Gardens Book is also available online to members only.