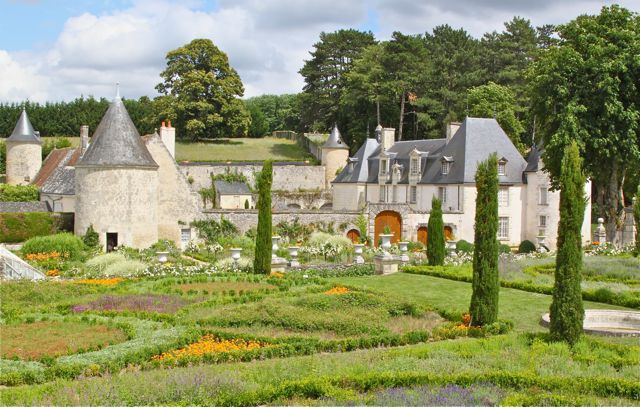 Trips and Tours
Since 1998, HPSO members have traveled together to international garden destinations throughout the United Kingdom, Ireland, France, Italy, the Netherlands, Belgium, Germany, South Africa, and, closer to home, to gardens in the Puget Sound area and the Mid-Atlantic states.
Trips vary in duration, but they are filled with activities and represent an excellent value for the money. Tour prices typically include double accommodations, motor coach and guide, tour gratuities, many meals, and admission to all gardens and other sites along the way. Participants are responsible for their own transportation to and from the tour's start and finish points, including airfare.
Tours are conceived and led by HPSO members with experience in the relevant countries. HPSO works through excellent international tour companies such as STITA/Pathfinder Tours or Brightwater Tours. These tour companies are responsible for booking arrangements overseas. Tours are open exclusively to HPSO members.
tours completed in 2012

Stately Gardens & Houses of Northern England, June 23-July 6, 2012
Bruce Wakefield led members on a 14-day/13-night tour to the finest gardens and houses in Northern England, including the Scottish Borders region, Northumberland, the Lake District, Yorkshire, the High Peaks area, and the Midlands. The tour ends with a visit to the Hampton Court flower show - an event not to be missed!
Outstanding & Inspirational Gardens of England, July 4-July 12, 2012
Join us on a 9-day/8-night tour to the great gardens in Kent, Sussex, Essex, and Norfolk, including a visit to the famous Hampton Court flower show.
tours on tap for 2013

The Mystical Land of the Cathars, Carcassonne, and Picturebook Provence, April 21 - May 2, 2013
Explore hilltop villages, castles, cathedrals, and private and public gardens. Take a canal cruise on the Midi river and explore a limestone cave. See the Roman aqueduct at Pont du-Gard and the Theatre Antique in Orange. Spend an afternoon visiting a winery in the Luberon. This tour will concentrate on the Languedoc-Roussillon, Provence, and Cote d'Azur regions of southern France. Full itinerary and details are available for HPSO members only. This is a 12-day/11-night tour for a maximum of 28 people. This tour is now SOLD OUT. Contact This e-mail address is being protected from spambots. You need JavaScript enabled to view it asap if you are interested in more information or to be on the waiting list.

Adventures and Gardens in Northern Italy: from the Italian Lakes to the Venetian Canals, May 4 - 15, 2013
Visit famous villa gardens on the Italian Lakes - Lake Maggiore, Lake Como, and Lake Garda. And, explore the marvelous cities of Bergamo, Verona, Padua, and Venice. Take a cruise on the Brenta Canal, see picturesque islands in the Venetian lagoon - Murano, Torcello, and Burano. Enjoy great food, fabulous shopping, and experience the best this region has to offer! Full itinerary and details are available for HPSO members only. This is a 12-day/11-night tour for a maximum of 28 people. This tour tour is now SOLD OUT. Contact This e-mail address is being protected from spambots. You need JavaScript enabled to view it asap if you are interested in more information or to be on the waiting list.
tours planned for 2014

(Tentative; planning in progress) "Portugal in the Springtime: Secret Gardens, Almond Blossom & Fairytale Palaces", late April or early May, 2014; an option to tour gardens on Madeira Island is also being considered

(Tentative; planning in progress) "An Iberian Odyssey: Madrid, Andalucia & southern Portugal", early May, 2014
(Tentative; planning in progress) "Germany in the late summer"
(Tentative; planning in progress) "Gardens in New York State", late Spring or early Summer 2014

Future tours will be announced to members through email, our member Quarterly, and on this web page.